The Conformacare team provides a comprehensive range of rehabilitative and preventive Physiotherapy and massage therapy treatment options for our Fredericton clients.
---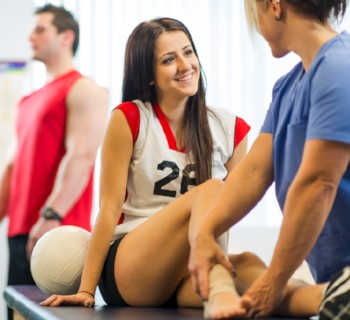 Orthopedic Physiotherapy
Orthopedic physiotherapy is the treatment of injuries and disorders of the skeletal system and its associated muscles, joints and ligaments. Our physiotherapists take a scientific approach to treatment, following strict evidence-based guidelines.
We make it our mission to identify and treat the real source of the pain or problem that the client is experiences, to prevent re-occurence, provide pain relief,, improve strength, increase joint range, improve flexibility and restore function.
---
Massage Therapy
Massage therapy is the manipulation of the body's soft tissues, including joints, muscles, connective tissue, tendons and ligaments, with the goal to alleviate discomfort. Massage can provide relief for discomfort associated with everyday and occupational stresses, chronic pain conditions, and muscle over-use.
The Registered Massage Therapists (RMTs) at Conformacare are fully trained and certified professionals. They take the time to listen to client's specific complaints, find the root of the issue, and provide therapy to relieve pain.
Sports Injury
Our Sports Injury Rehabilitation and Prevention programs help athletes treat pain, return to normal function, and stay there.
We place special emphasis on early injury recognition and treatment, to prevent small problems from developing into more serious ones.
Our Sports Injury Program combines a course of treatment with specific, progressive strengthening and flexibility exercises. Your specific treatment plan will be built around your specific needs, depending on your condition.
---
Post-Operative Rehabilitation
Rehabilitation at Conformacare is a post-surgical program designed to restore your body to full strength, flexibility and overall function. the quickest and most effective way to return to your normal daily activities is to consult with an experienced physiotherapist.
Our team will design a rehabilitation plan in consultation with you and your surgeon that will meet your unique needs that will address any specific requirements for recovery from your individual surgery.
Special Services
Click the links below to learn about our specialized physiotherapy services.